Hold Fast
$

25.00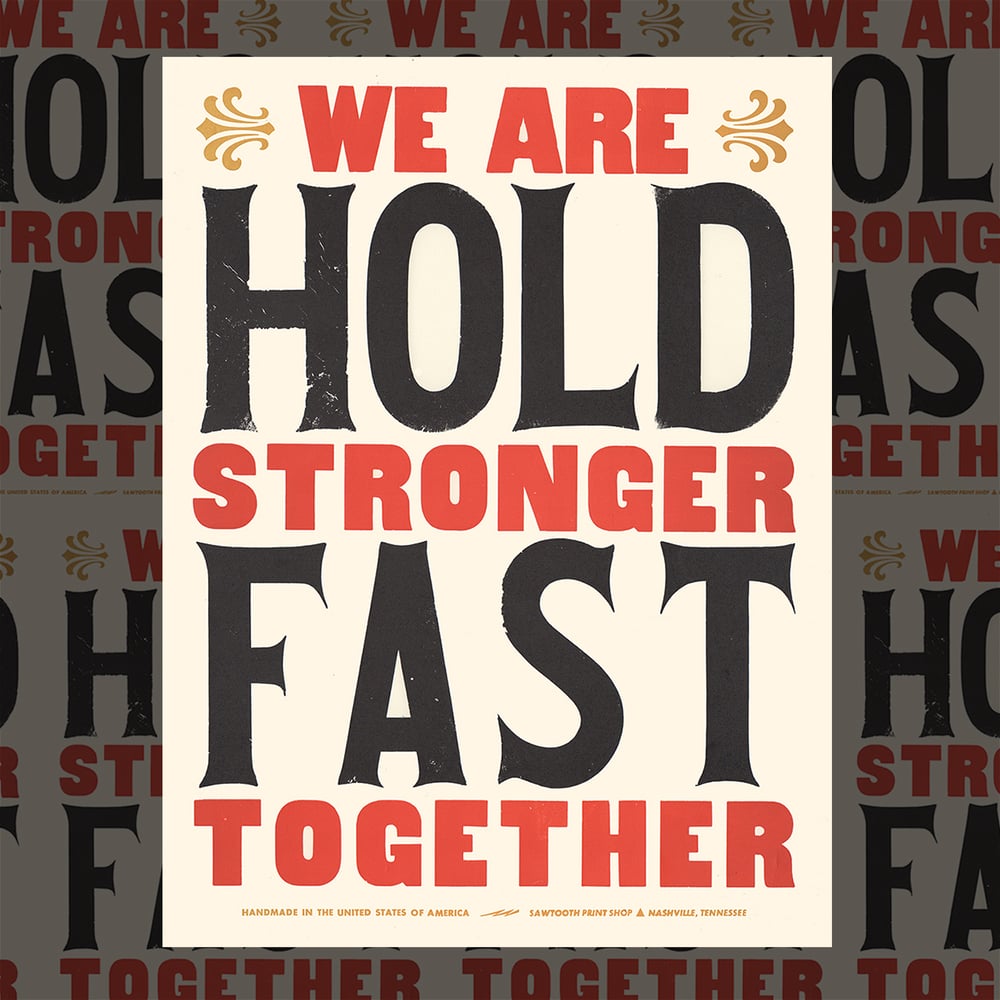 We felt compelled to create this print, "Hold Fast" for the simple reason that we've never lived in a more divisive time. A more xenophobic and threatening time. It feels like a great divide is happening in our country and we stand wholeheartedly against that divide. We just can't accept the idea that a wall across our borders will make America great again, or that locking our doors to refugees and immigrants is a way to keep us safer. We don't support an administration who's policies target people based on their skin color, religious or sexual preference, or for simply their country of origin. We try and see thing from a human standpoint, seeing as we are all humans, and we all have more in common than we don't. The current administration may wish for the country to be a place that doesn't celebrate diversity, but that is out of step with the way we see this country prospering. By celebrating and embracing the things that bind us together in this great country, we can overshadow the outdated ideas that ultimately divide us and make us weaker. WE ARE STRONGER TOGETHER and there are more of us that believe this than that don't. We hope this print can be an anchor in a home, office, school or even on the street. It is a reminder that we are all great and together we can achieve great things.
100% of the proceeds will be donated to the ACLU.
This print is approx. 13"x17" 3-color letterpress printed.
Designed and printed by Sawtooth Print Shop in Nashville, TN.
Share